Comcast Business Voice
The Sage team worked with Comcast Business to create sales materials and content that would help educate their customers on the various phone solutions available. From creating infographics…to writing blogs describing the benefits of various phone features…and creating collateral for use by the sales teams, Sage was able to turn technical information into meaningful materials to impact the bottom line.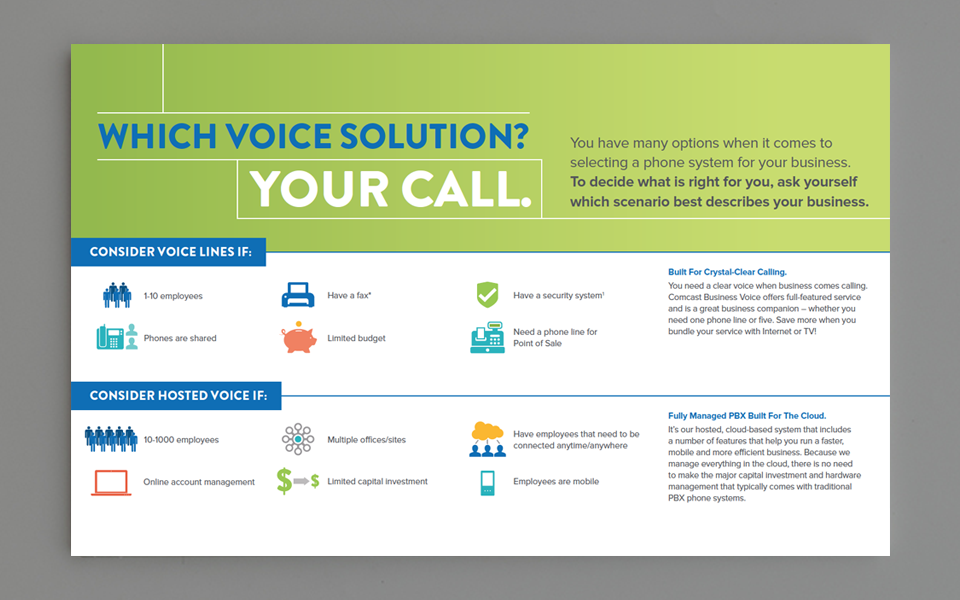 We answered the call.
"Sage brings their 'A' game to Comcast Business, whether it's developing product messaging, conceptualizing and designing infographics or explaining our technology in blogs and articles."
Lisa Papageorgiou
Director of Enterprise Marketing
Comcast Business